We teach you how to BUILD and GROW Your Brand through video.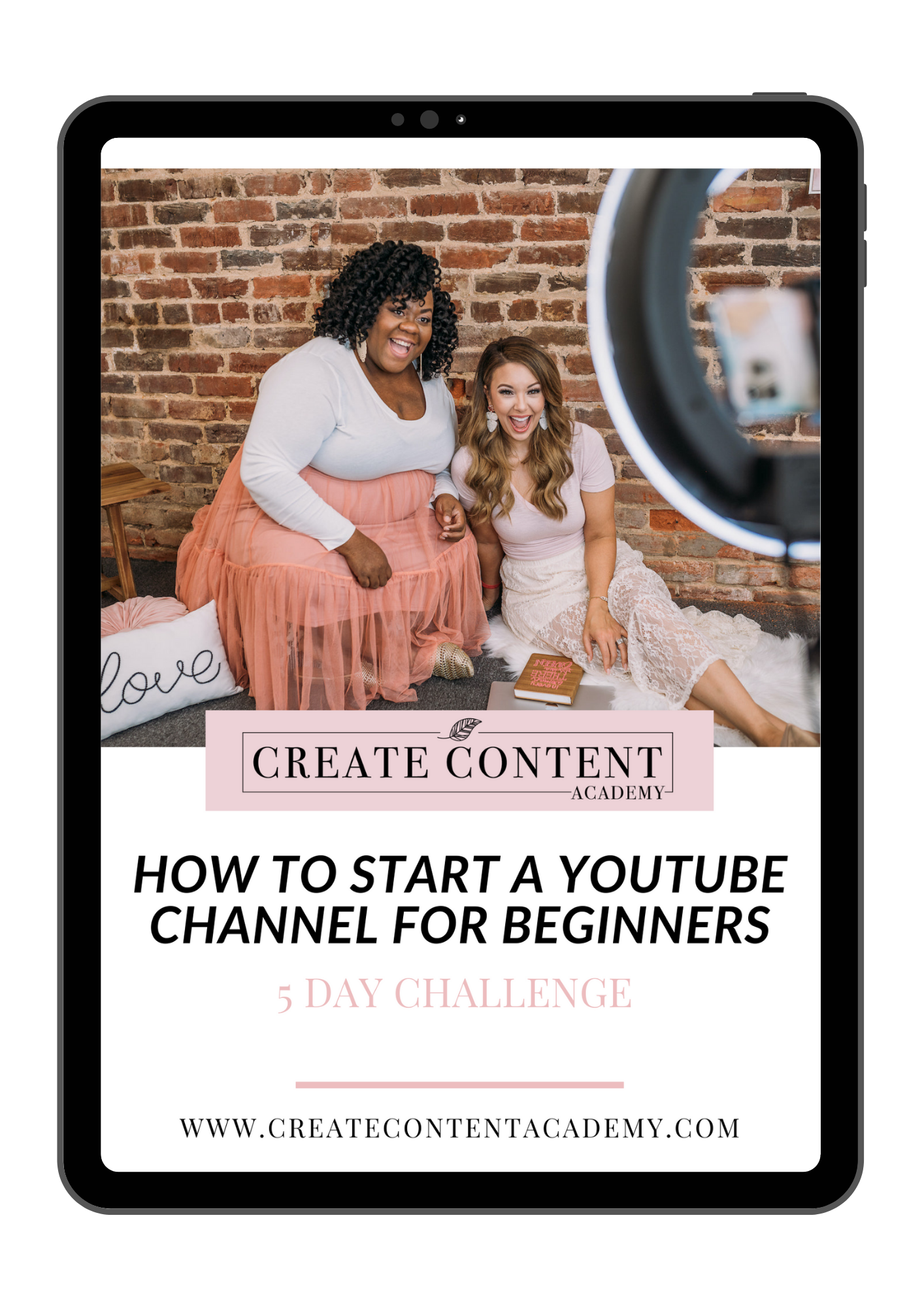 We teach boss babes how to attract more people using video so they can live the life they want to live. 
Join Our Free 5-Day Challenge – How to Start YouTube Channel for beginners.
Do YOU want to become a MAGNET for your perfect customers…So you can your BLOW Up and live the life of your dreams!
If you're saying "YESSS!", you're in for a treat! 
Just tell me where to send it using the form below.
**If you use GMAIL, then check your "promotions" tab for the email.**
Are you finally ready to create
the brand of your dreams?
Creating video has allowed us to run our own business, work from anywhere, travel and work with amazing brands, women entrepreneurs and more, not to mention earn an amazing income build a team in over 20 states. After years of experience creating our sticky brands, We are finally sharing what we have learned and help you do it too.
Is Create Content Academy for you?
You want to create a brand
but need the information, equipment and general help to get it going. Maybe you have an idea but don't know where to start. Maybe you don't even have an idea yet but know deep down you want to do this.
You want to know our personal approach to Youtube and Brand recognition 
How we finally overcame the fear of judgement. You want the help from people who knows what the heck they are doing so you start on the right foot.
You already have a channel 
but aren't really sure where to go from here. You want to know how to get subscribers and views, how to create content people will want to watch, grow your team and make more sales!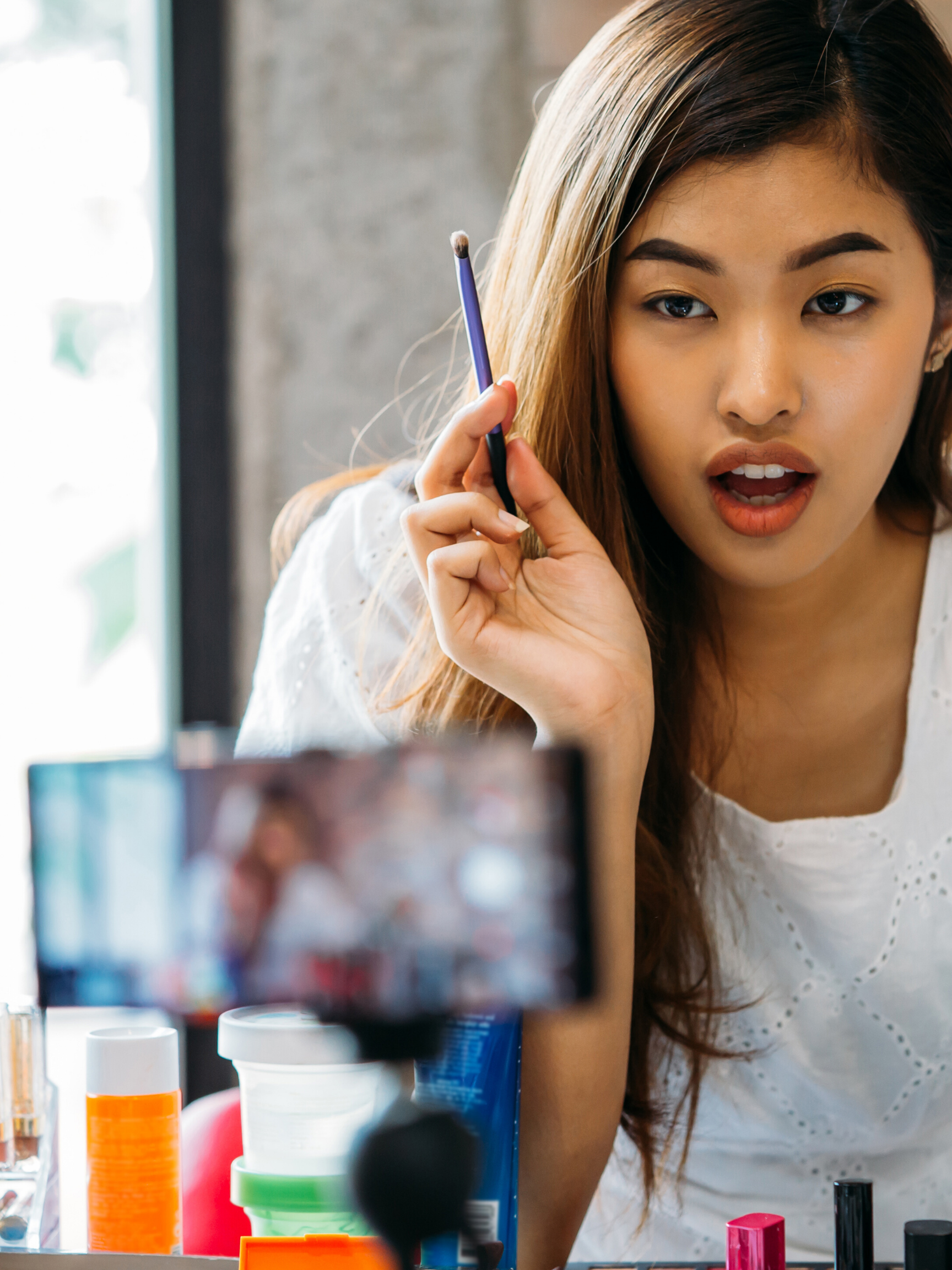 Olivia has always loved YouTube. Immediately when we met and got to know each other she said suggested that I needed to start a YouTube. I initially had no idea of the benefits, what to film, how to film and so much more.
But eventually, we did it! We uploaded my first video! Thank goodness Olivia was there to help me navigate iMovie and how to use my phone to film. In the winter of 2018 I had my first popular video. I was stunned! I couldn't even begin to fathom what was happening but in time I went from 0 subscribers to nearly 10,000. I have so much amazing content on my channel, people who found me through video stayed and became loyal subscribers,  team members and amazing clients. 
Some questions you maybe asking yourself
What would I even make videos about? Who would watch them, because there's no way anyone is interested in what I have to say.
How does one even start a YouTube channel?! I don't know the first thing about cameras, filming, editing….
What if I made a channel and posted a video and everyone I know judged me?
Well Olivia taught me everything she knew and we want to do the same for you.  We have built a brand and channel that people love and desire to create for themselves. 
Is this course really going to help me?  Why should I pay for you to tell me how to make a YouTube channel?
We will, be honest with you. We are not making you pay for information that already exists on Google, like how to actually set up your google account, navigate the dashboard, physically upload a video or manage comments. Why? Because you can learn all of this very easily online. We have included all the links you need in this course to actually set up your channel in 10 minutes. That way, if they make changes to how YouTube works or looks, you'll have access to the most recent updated info. That's the easy part! That's obviously not what you need us for.
This course was created to share all the information and insight that we have had to learn over the years through trial & error in our own videos and brands research, and testing SO MANY different styles, techniques, types of content etc.
This course we will teach you:
More complicated things like gaining confidence to speak to a camera
How to create eye-catching titles and thumbnails so people will click your video before others
How to plan good quality content
How to film aesthetically pleasing and helpful videos

and so much more.
These aren't things you can "just google" because this course gives you my expertise and advice on what does well, what people want to watch and what makes good content. These are the things that creators who have been around for years have learned through observation and trialling on their own videos. Through making mistakes, learning, and putting in hundreds and thousands of hours perfecting.
This course provides you with the real deal, practical tips and information that helped us get to where we are t today. And now you have the ability to learn it right from your own home!